Hozelock – Aquapod
Aquapod will automatically water your patio, garden pots and hanging baskets, freeing you up to enjoy your garden.
With 5 simple components to fit, the Aquapod can be easily installed in just 5 minutes – allowing you to reduce your water usage by an amazing 90% in comparison to a traditional watering can.
You can easily change the position of your plants or add more Aquapods to water up to 39 individual pots.
The kit contains an AC1+ water computer, a pressure reducing connector, 20m of hose, two AquaPods, 10 stakes and comes with a two-year guarantee.
---
.
For details watch this Youtube video: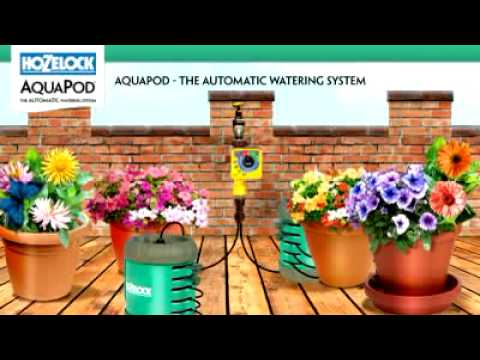 .
Download a Catalogue
Product details for the Hozelock Aquapod 10 (pdf 1mb)
---
Enquire about this product
If you are interested in this product, please quote the product name.