Calleja sponsors TV program Luxdesign
Calleja LTD is one of the main sponsors of the local TV program Luxdesign for the 2011-2012 schedule.
This program is all about guidance in changing, refurbishing and also building homes. It has been going for two years and is very popular with viewers. The below is the advert shown during the airing of the program every Saturday on TVM from 16.10 to 17.20.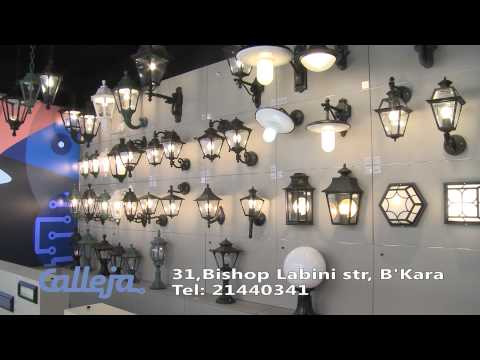 More information about Luxdesign together with streaming of past programs may be found on the program's official website http://www.luxdesign.tv/
---
About Calleja
Founded in 1925, Calleja pioneered many supply, turnkey and consultancy methods that are now standards in the electrical supplies industry. Partnering with clients, Calleja delivers electrical expertise, resources and products dedicated to enhancing the success of its customers. With a product range of over 13,000 electrical products, representing the industry's leading brands, all housed in a floor area of over 5000 square metres, the company continues to set the benchmark by which this sector is measured in Malta.
Key Contacts:
Mr. Stephen Calleja
Tel: (+356) 2144 0341 Mob: (+356) 9947 2945
E-mail: stephen(at)calleja.com.mt